GlobeNewswire
Hotels for Trial Supports THON and Four Diamonds in Its Mission of Conquering Childhood Cancer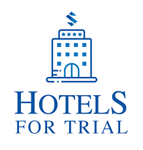 News provided by
Hotels for Trial
Jan 24, 2023, 9:00 AM ET
SOUTH ORANGE, N.J., Jan. 24, 2023 (GLOBE NEWSWIRE) -- Hotels for Trial, a comprehensive hotel booking service provider for traveling litigation teams, announces its support of the Pennsylvania State University's THON and Four Diamonds at Penn State Health Children's Hospital. Ryan Spear, president of Hotels for Trial, and his wife Nicki – both Penn State alumni – have supported the organization since they first participated in the student-run philanthropy THON during their college years.

Since its creation in 1972, Four Diamonds has helped more than 4,800 children and families and supported a diverse platform of childhood cancer research at Penn State Hershey Medical Center and Penn State College of Medicine, seeking improved treatments and cures to benefit kids around the world.
"I have personally experienced the massive impact this event has on the students, the children and the families attending. The incredible mission that Four Diamonds carries out is heartwarming. Giving back as a company, we want to help raise funds and awareness of this organization's work and include our law firm partners," says Spear. "This year 10% of Hotels for Trial commissions for bookings throughout the month of January will be donated to Four Diamonds during THON weekend."
Each year Penn State hosts THON weekend, where students participate in a 46-hour no-sitting, no-sleeping dance marathon to help raise additional funds. Penn State THON is the largest student-run philanthropy in the world with thousands of volunteers dedicated to improving the lives of kids with cancer and their families. This year's event will be held from February 17 to 19 at the Bryce Jordan Center.
The goal of Four Diamonds is to end childhood cancer by providing excellent care, all-encompassing support and cutting-edge research to children receiving care at Penn State Health Children's Hospital as well as their families. To learn more about Four Diamonds or donate click here. For more information regarding this year's THON weekend, click here.
About Hotels for Trial
Hotels for Trial is a one-stop shop for traveling litigation teams. Hotels for Trial's service team harnesses over 25 years of travel experience in hotel sales and operations. Through its expertise and strategic partnerships, the agency ensures its clients secure the best accommodations and contracting terms for trial stays and setup for war rooms. The agency's seasoned team is staffed with hotel negotiation experts that have worked on hundreds of trials and litigation matters around the world. Hotels for Trial protects the firm's financial liability, saves countless hours and comes at no cost to the client. To learn more, visit www.hotelsfortrial.com
Media Contact:
Vicki LaBrosse
Director of Global Public Relations
Vlabrosse@edgemarketinginc.com
651-552-7753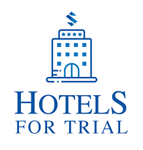 For inquiries or corrections to Press Releases, please reach out to GlobeNewswire.