GlobeNewswire
Silo Pharma Enters into Exclusive License Agreement with Medspray Pharma BV for Intranasal Technology used in SPC-15 Treatment for PTSD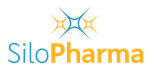 News provided by
Silo Pharma, Inc.
Nov 21, 2023, 8:01 AM ET
MedSpray's patented nose-to-brain intranasal technology selected for SPC-15 drug delivery
Exclusivity covers multiple indications including anxiety disorders, Alzheimer's disease, and anorexia
ENGLEWOOD CLIFFS, NJ, Nov. 21, 2023 (GLOBE NEWSWIRE) -- Silo Pharma, Inc. (Nasdaq: SILO) ("Silo" or "the Company"), a developmental stage biopharmaceutical company focused on merging traditional therapeutics with psychedelic research, today announced a new exclusive license agreement with medical technology manufacturer Medspray Pharma BV for its proprietary patented soft mist nasal spray technology, the delivery mechanism selected for Silo's intranasal therapeutic drug SPC-15.
"We began a collaboration with Medspray earlier this year for feasibility studies evaluating its patented technology as a delivery mechanism for our intranasal therapeutic drug SPC-15. Based on successful outcomes from these studies, we have selected Medspray's Spray Technology for our formulation," said Eric Weisblum, Chief Executive Officer of Silo Pharma. "As part of our manufacturing and sales contract, we have obtained exclusive rights to its spray mist technology for use with multiple indications including post-traumatic stress disorder (PTSD) and anxiety, as well as Alzheimer's disease and anorexia. We believe these rights are a valuable asset that can support Silo's continuing research and development of novel therapeutics."
Medspray develops and manufactures a soft mist nasal spray technology using silicon microchip-based spray nozzles. A formulation-specific, customized aerosol plume that is designed to allow for better deposition in the relevant region of the nasal cavity, thereby reducing levels of systemic absorption. The drug dispersion through the nose to brain has been designed to optimize patient safety and therapeutic delivery.
About SPC-15
SPC-15 is a novel serotonin 4 (5-HT4) receptor agonist that utilizes biomarkers for the treatment of PTSD, anxiety, and other stress-induced affective disorders. SPC-15 is being developed as an intranasal medication. If clinically successful, SPC-15 could qualify for the FDA's streamlined 505(b)(2) regulatory pathway for drug approval. Silo Pharma is conducting preclinical studies of SPC-15 in collaboration with Columbia University pursuant to a sponsored research agreement and option.
About Silo Pharma
Silo Pharma. Inc. is a development-stage biopharmaceutical company focused on merging traditional therapeutics with psychedelic research for people suffering from indications such as PTSD, Alzheimer's disease, and other rare neurological disorders. Silo's mission is to identify assets to license and fund the research which we believe will be transformative to the well-being of patients and the healthcare industry. For more information visit www.silopharma.com
About Medspray BV
Medspray is a privately owned company in Enschede, the Netherlands. With its 40 employees Medspray focuses on the development and manufacturing of micro spray nozzles which creates an ultra-soft mist. Medspray's slogan is: 'tiny technology for a sustainable future.' Medspray aims to contribute to a sustainable world by developing innovative spray nozzles for user-friendly health and physical care products. The applications for the Medspray ranges from soft mist inhalation products that will require small and slow moving droplets up to target the lungs, as well as to the Beauty, Home and Personal care segments like fine fragrance sprays where larger droplets or aerosols are required. www.medspray.com
Forward-Looking Statements – Silo Pharma
All statements other than statements of historical fact in this announcement are forward-looking statements that involve known and unknown risks and uncertainties and are based on current expectations and projections about future events and financial trends that the Company believes may affect its financial condition, results of operations, business strategy, and financial needs. Investors can identify these forward-looking statements by words or phrases such as "may," "will," "expect," "anticipate," "aim," "estimate," "intend," "plan," "believe," "potential," "continue," "is/are likely to" or other similar expressions. The Company undertakes no obligation to update forward-looking statements to reflect subsequent occurring events or circumstances, or changes in its expectations, except as may be required by law. Although the Company believes that the expectations expressed in these forward-looking statements are reasonable, it cannot assure you that such expectations will turn out to be correct, and the Company cautions investors that actual results may differ materially from the anticipated results and encourages investors to review other factors that may affect its future results in the Company's filings with the SEC.
Contact Information
Silo Pharma
800-705-0120
investors@silopharma.com
Medspray Pharma B.V.
+31 53 7112835
info@medspray.com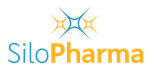 NOTE: This content is not written by or endorsed by "WMBD/WYZZ", its advertisers, or Nexstar Media Inc.
For inquiries or corrections to Press Releases, please reach out to GlobeNewswire.