This is an archived article and the information in the article may be outdated. Please look at the time stamp on the story to see when it was last updated.
What is Global Entry?
IN THIS ARTICLE:
Directly from the United States Customs and Border Protection, Global Entry is "a CBP program that allows expedited clearance for pre-approved, low-risk travelers upon arrival in the United States." It's an excellent way to save time and mental energy when traveling into the United States, like the Transportation Security Administration's TSA PreCheck program helps you pass through U.S. airport security with fewer headaches. In fact, Global Entry includes TSA PreCheck as an extra benefit. NewsNation has more helpful information for soon-to-be travelers such as how to reduce time spent waiting in lines and ways to shave a little cost off your trip.
How it works
If you get approved for Global Entry, taking advantage of it is simple: you use a Global Entry kiosk. There, you scan your machine-readable passport or U.S. permanent resident card, scan your fingerprints and complete a customs declaration. The kiosk then gives you a transaction receipt and you're free to collect your baggage and exit the airport.
It isn't a free pass, though. CBP warns that "members may still be selected for further examination." Additionally, Global Entry kiosks aren't available in every airport. There are currently 75 airports with kiosks, including major international airports such as Dallas/Fort Worth (DFW), Los Angeles (LAX) and Miami (MIA). Some foreign airports also support Global Entry such as Abu Dhabi (AUH), Dublin (DUB) and Montreal Pierre Elliott Trudeau(YUL). The complete list can be found on the CBP website.
Global Entry eligibility
Before you start the application process, there are three eligibility requirements for you to double-check: citizenship, potential ineligibility due to certain circumstances and age.
Citizenship: Citizens from the following countries are eligible for Global Entry: Argentina, Bahrain, Brazil, Columbia, Germany, India, Mexican nationals, The Netherlands, Panama, Singapore, South Korea, Switzerland, Taiwan, United Kingdom and U.S. citizens or lawful permanent residents. Most international applicants have additional requirements depending on their country's laws and regulations. Additionally, Canadian citizens and residents can receive the benefits of Global Entry through Canada's NEXUS program.
Ineligibility: There are several complications that can render you ineligible. The simplest are if you provide false or incomplete information on your application or if you have ever been denied the purchase of a firearm. Any record of law-breaking such as criminal convictions, pending charges, outstanding warrants and being the subject of an ongoing investigation also renders you ineligible. International law-breaking such as violation of customs, immigration and agriculture regulations counts, too. Finally, you might be inadmissible to the U.S. under immigration regulations or CBP can consider you high risk.
Age: If you are 18 or older, you can apply as normal. If you are under 18, a parent or legal guardian must consent to your application but they do not need to be a Global Entry member.
Global Entry application process
The application process for Global Entry is surprisingly straightforward.
Step one: Create a Global Online Enrollment System account and complete the Global Entry application. There is also a non-refundable application fee of $100.
Step two: Complete any additional requirements as determined by your native government.
Step three: Allow the application to process. This typically takes four to six months. If you are conditionally approved, you can move to step four before your application is fully processed.
Step four: Complete an interview at a Global Entry Enrollment Center or Enrollment on Arrival location. If you are flying internationally into the U.S. within six months of your application's submission, it's recommended to fly into an Enrollment on Arrival location if possible.
A Global Entry membership lasts five years from the date of approval.
Best suitcases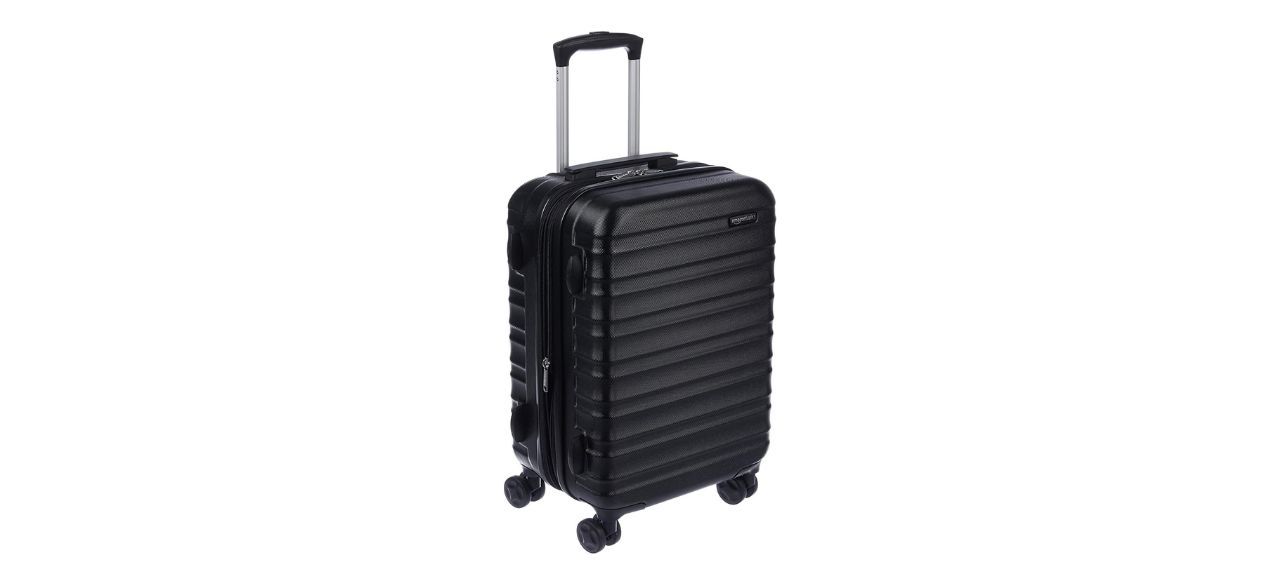 Amazon Basics Hardside Spinner
These straightforward and affordable suitcases are perfect for infrequent flyers. They come in 21-, 26- and 30-inch sizes, or you can buy them as a complete set. They come in four colors.
Sold by Amazon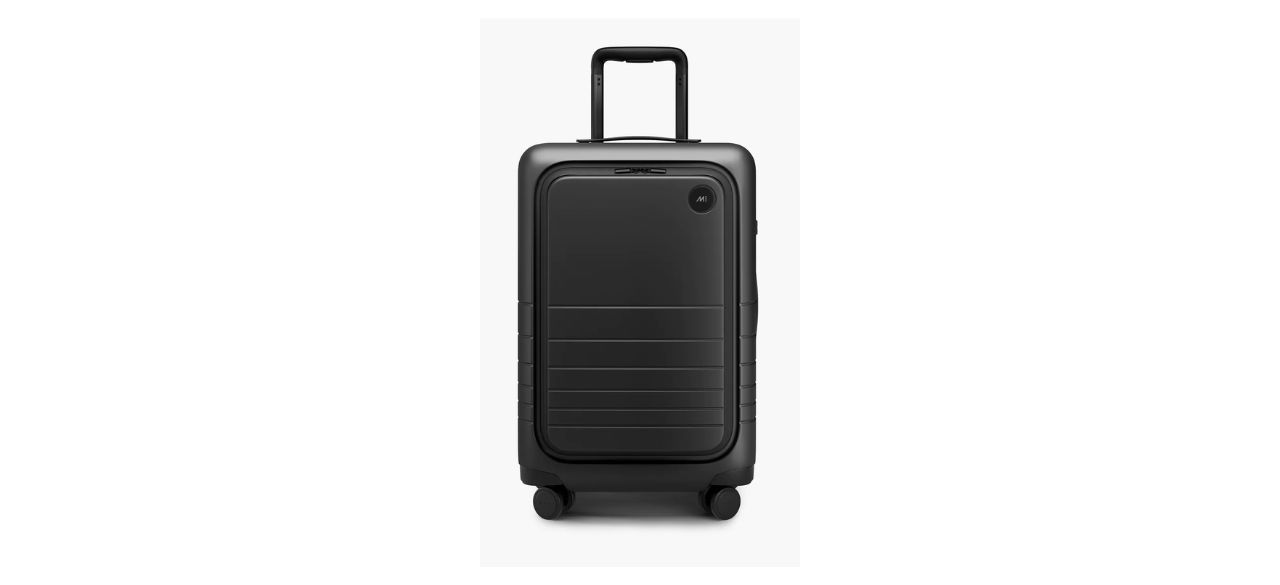 This suitcase has a thin front pocket for stashing items you need to get to quickly, such as your laptop and travel documents. It has a TSA-approved combination lock and comes in 12 colors.
Sold by Monos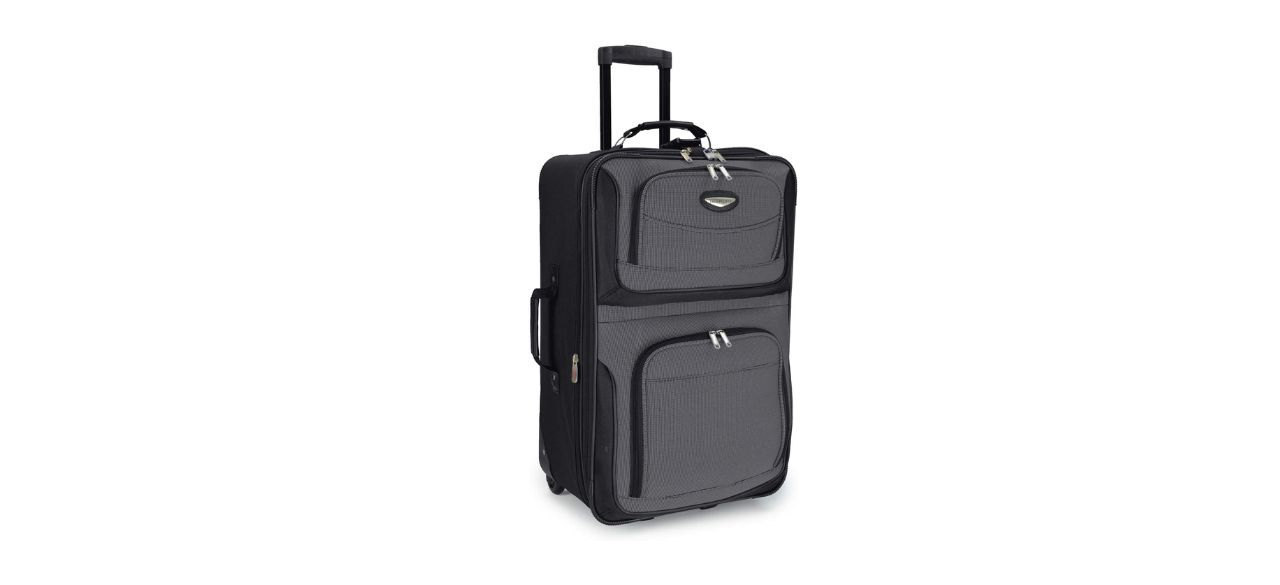 Travel Select Amsterdam Luggage
This suitcase has several exterior pockets so you can use your interior space for all the souvenirs you plan on bringing home. It comes in several sizes, which can also be bought in sets, and in six colors.
Sold by Amazon
Best smart suitcases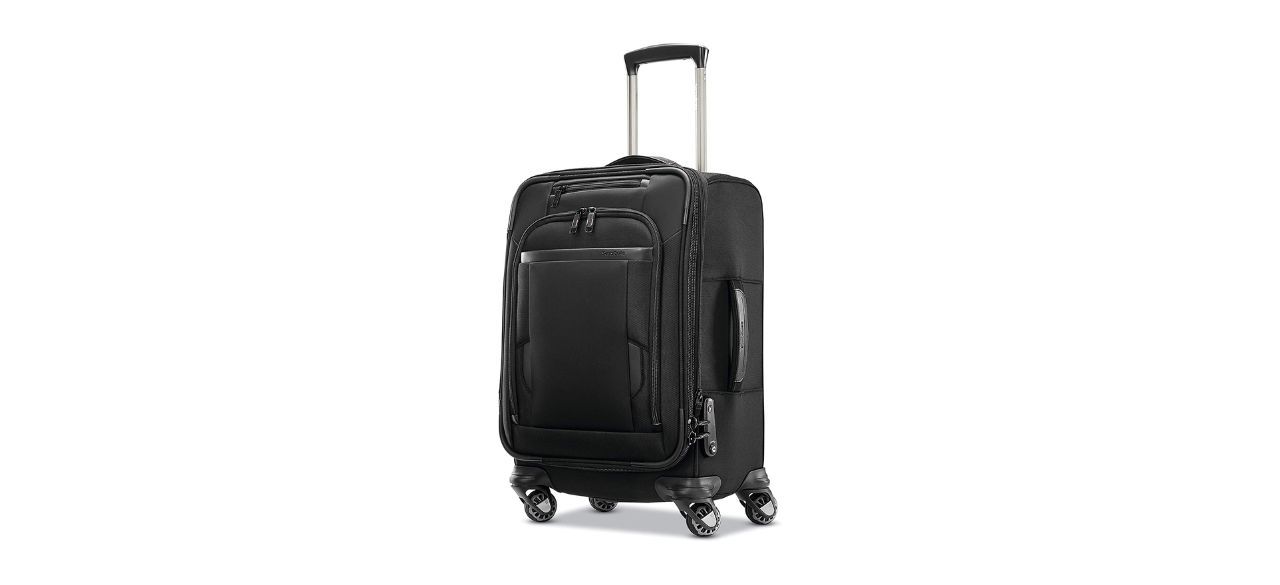 Samsonite Pro Expandable Luggage
It comes in one carry-on and two checked sizes. The interior of the carry-on bag has a wireless charging pocket so you can charge your phone while dashing to the other side of the airport for your connecting flight.
Sold by Amazon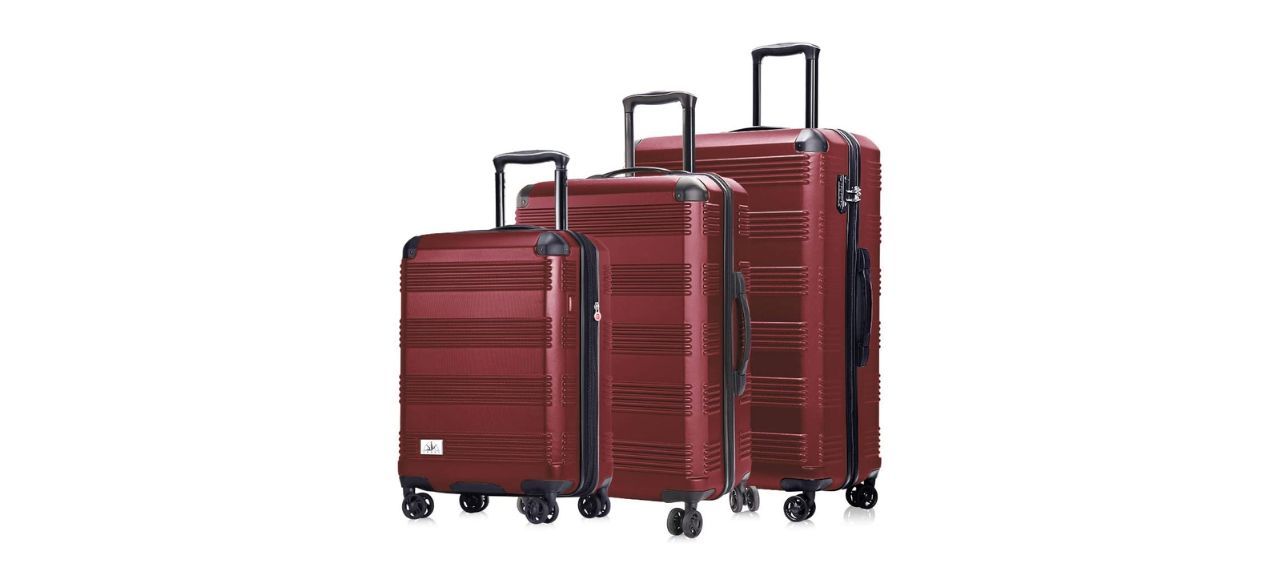 The three smart suitcase sizes are 20, 24 and 28 inches. The 20-inch case has a USB port you can connect a power bank to for charging in the terminal and the 28-inch case has a built-in TSA-approved lock.
Sold by Amazon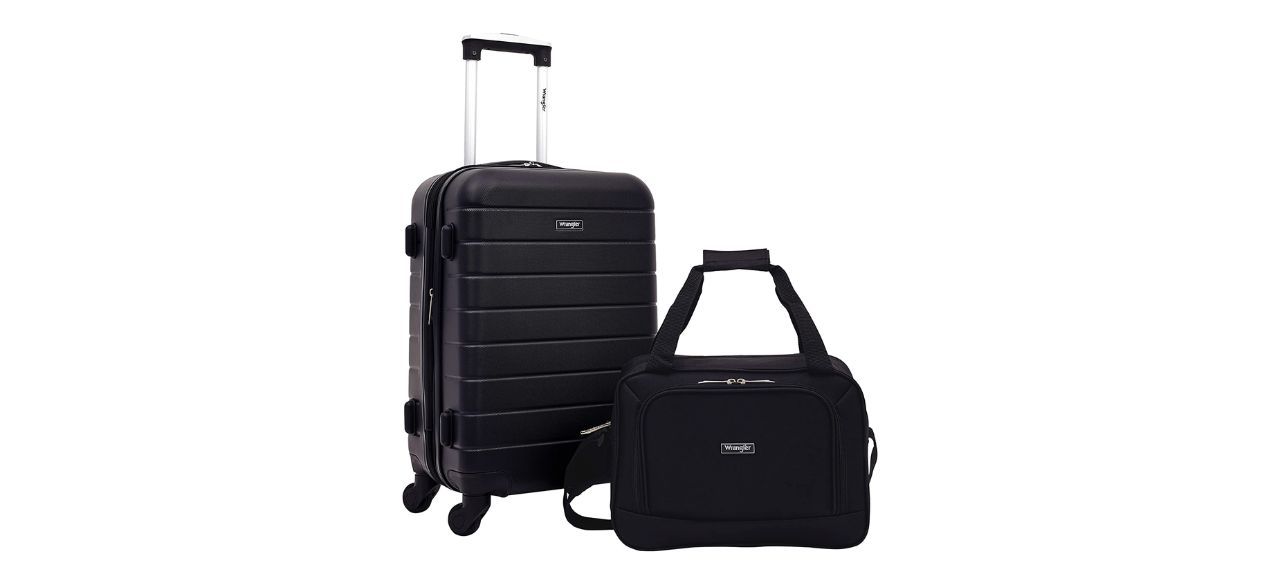 The carry-on size of this bag has a foldable cup/phone holder on the back. There's also a USB port in the center of the holder so you can charge anywhere while you wait in the terminal.
Sold by Amazon
Best scooter suitcases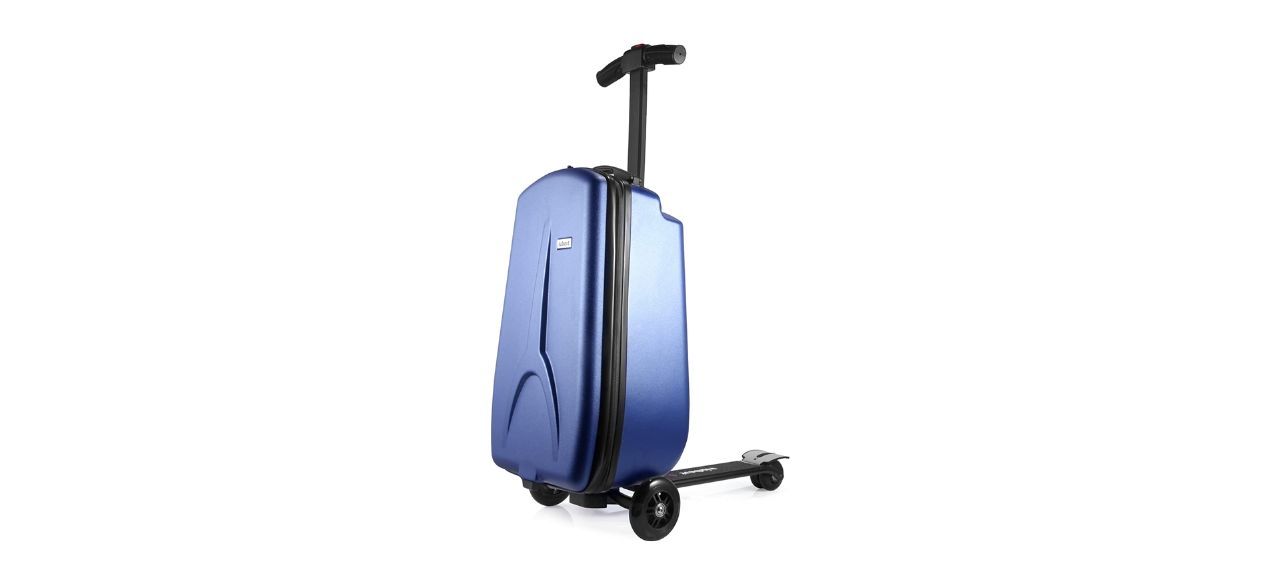 The suitcase portion is detachable from the scooter portion if you only need one of them. The scooter folds up neatly to fit inside carry-on bins. It comes in blue and pink.
Sold by Amazon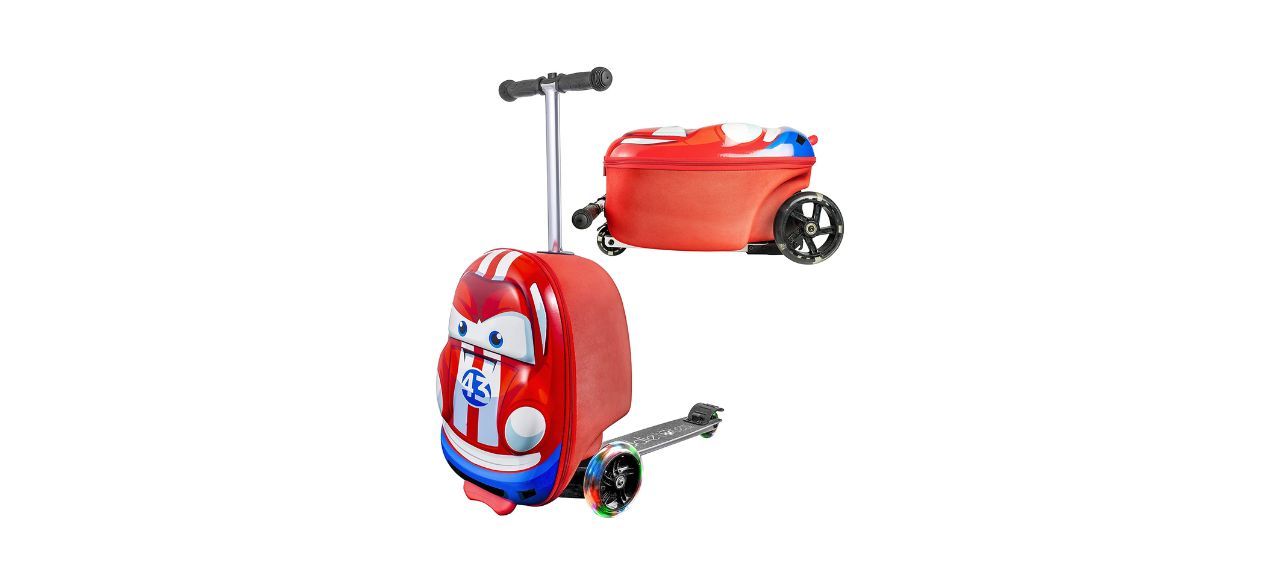 Kiddietotes Ride-On Scooter Suitcase For Kids
This scooter suitcase is all for the kids in both its playful designs such as racecar or "space boy" and its light-up wheels. The interior has straps and pouches for stability and organization, respectively.
Sold by Amazon
Neck pillows worth checking out
Want to shop the best products at the best prices? Check out Daily Deals from BestReviews.
Sign up here to receive the BestReviews weekly newsletter for useful advice on new products and noteworthy deals.
Jordan C Woika writes for BestReviews. BestReviews has helped millions of consumers simplify their purchasing decisions, saving them time and money.
Copyright 2023 BestReviews, a Nexstar company. All rights reserved.